A Revolutionary Approach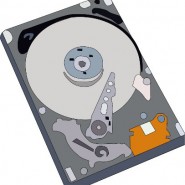 Welcome, my name is Stephen and I've put up this site to begin the roll out of a truly unique remote data recovery service that I think has the potential to revolutionize the field of hard drive data recovery. No. This is not your typical remote desktop operation. You do not need a working installation of Microsoft Windows XP, Vista, etc. Briefly stated, the method I use for remote data recovery centers around a highly customized Linux boot CD that contains several powerful data recovery software tools.
I've termed this a revolutionary approach because as far as I know no one, not even the big expensive data recovery companies, offers a similar type of remote data recovery service. That is to say no one else has developed a boot CD like this. A boot CD that uses free technologies and a built in remote connectivity feature that has the ability to recover data from problematic hard drives remotely over the Internet anywhere in the world.
And certainly no one else offers to do it for free!