On-Line RAID / NAS Recovery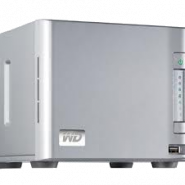 If your NAS storage server or other RAID data storage device has crashed and you are seeking data recovery services then you've come to the right place.
My name is Stephen Haran and I specialize in on-line NAS / RAID data recovery. Western Digital ShareSpace NAS boxes seem to be the most common recovery I perform these days and is the major reason clients from around the world find my site when searching for ShareSpace data recovery.  But I also recover data from Buffalo Terastation, Seagate BlackArmor, Netgear Readynas, Lacie, Iomega, Synology, Thecus etc, basically any NAS or RAID device is a good candidate for on-line data recovery.
So if you need help I invite you to contact me by phone, email, or on-line chat to discuss your case and if it's an urgent matter we can begin working to recover your data right away. And because I operate remotely there is no need to pack and ship out your NAS hard drives, so it's possible to recover your data quickly sometimes in less than one day.
The ShareSpace, to give an example, is a four drive NAS box provisioned with either 2TB, 4TB, or 8TB of storage space. And internally a RAID5 DataVolume is created to hold user data. This configuration is typical of other vendors as well.  And these NAS devices all work well until one day they don't.  With the ShareSpace typically you see the dreaded, "Volume 'DataVolume' doesn't exist" error. Although there are other failure scenarios and error messages depending on the vendor.
Fortunately recovery is often possible in these cases. If you browse through my client comments page you will see that I have successfully performed remote data recovery operations on NAS boxes for clients located throughout the world.
When you consider the high cost of any RAID or NAS recovery the remote recovery service I offer represents a significant value to my clients. Ask for a price quote from another data recovery service provider and you will see what I mean. Plus since all work is performed remotely over a secure Internet connection my service is much much faster.
So if your ShareSpace or any other RAID or NAS storage device has crashed or is otherwise inoperable I'm here to help and I invite you to contact me by phone: 617 506 9392, email: Stephen@FreeDataRecovery.us, or on-line chat.
–Stephen Haran